Patel & Sharma not only provide the clients with business solutions under one roof but also timely and regularly upgrade their knowledge. We believe in partnering with our client and not being a distant service provider. Since businesses are inherently different, we tailor our services to meet client's specific needs and banish the "one-size-fits-all" standardization. We believe to stay ahead in the changing economy to provide our clients with the most consistent and prompt quality services and have a collective experience of over years having worked with varied industries like Information Technology, banks, heavy engineering, automotive ancillaries, paper manufacturing, consumer durables and so on.
Our Philosophy
 Efficient, cost effective services
To provide you with the requisite comfort from services in a cost-effective manner.
Providing quality client service
Our style is to have open, proactive and frequent contact with our clients to discuss the latest developments. Regular, open and informal communication helps to deal with issues before they become problems and ensure that there are no surprises.
Respect for your culture
We place emphasis on adapting to, and respecting, a client's management culture, as we find this to be key in ensuring that clients receive the service as per their specifications.
Timely and constructive reporting
We aim to provide deliverables on timely basis. Information is provided if we apprehend delays in completing the assignment for reasons beyond our control and discuss remedial measures with you.
 People are our only assets
We recruit, train, motivate and retain highly capable and sharpest talent, who bring quality in their work and deliver the best. We nurture our people and turn them in to our assets. To satiate the ever knowledge-hungry minds of our people, we regularly conduct Continuous Learning program.
Patel & Sharma have been engaged in professional practice rendering services like:
Corporate & Project Finance
• Preparation of techno-economic feasibility Report
• Appraisal of the project
• Arrangement of finance(s)
• Syndication of Equity / Term Loan(s)
• Liasioning with Nationalized, Private Banks & Financial Institutions
Working Capital Finance
• Working capital finance proposal(s) of various Clients with Nationalized, Private Banks & Financial Institutions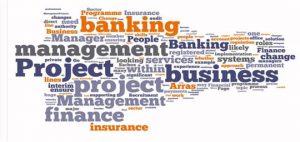 Industry Implementation & SEZ
• Acquisition of Land – with Mutation & Diversion
• Compliance for availing various subsidy
• Building Plan & Structure Approval
• Pollution, Environmental & Hazardous Clearance
• Power, Water, Road & other Utility Arrangements
• Forests and Municipal Clearances
• Compliance under Factories & Labour Regulations
• Registration under Commercial Tax, CBDT & DGFT
• Any other related activity
Special Economic Zone (SEZ) Advisory Services
• Establishment of Unit at SEZ
• Preparation of detailed proposal for permission from SEZ 
• Documentation & compliances as per SEZ Act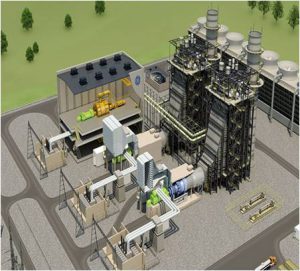 Audit and Taxation 
• Listed, Limited & Pvt. Limited Companies
• Club & Sports associations
• Charitable trust
• Bank Audit
Taxation 
• IT assessment(s)
• Appeals
• Regular Income Tax matters
• International Taxation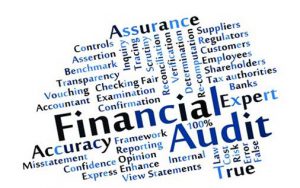 Stock Broking –Advisory Services
• Complete advisory services in the area of controlling margins & risk management systems, monitoring back office, & other related functions
 Accounts & Payroll
• Maintenance of statutory records under various Laws
• Finalization of accounts
• Preparation of MIS reports
• Compliance of AS, guidance notes issued by ICAI
Company Law
• Company Formation & Management
• Merger & Amalgamation
• Listed Companies Compliances
• Liasoning with SEBI, Stock Exchange, ROC etc.
• Legal deeds & documentation
Merchant Banking:  Co-ordination & Advisory Services for 
• Preparation of prospectus/ letter of offer(s)
• Liasioning with authorities mainly SEBI, ROC, RBI, Stock exchange(s)
• Appointment of various intermediary agencies
• Marketing of issue(s)
• Listing of securities
• Compliance of other pre issue and post issue formalities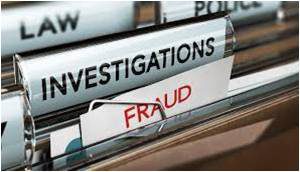 Forensic Audit:
Recent business failures around the world have caused many organisations to analyse the value of the audit, with many demanding that auditors take more responsibility for fraud detection. Forensic accounting requires the integration of investigative, accounting and auditing skills to assist in disputes involving financial issues and data within any organisation.
Bank Audit: Stock Audit, Revenue Audit, Concurrent Audit, Statutory Audit.
Concurrent Audit
Concurrent Audit focuses on examination of transactions happening as and when a transaction actually happens on a continuous basis throughout the year.
In concurrent audits daily basis transactions are examined and checked to ensure any irregularities are nipped at the bud. Concurrent Audit is a measure to help a Branch rectify irregularities in operations if any and avoid its cascading effect.
Internal Audit
Many banks instead of having concurrent audit or even in addition to having concurrent audits may use 'internal auditing' which may be in-house or outsourced.
Internal Audit may focus on any specified area or cover every aspect of the branch, depending on need of the Bank.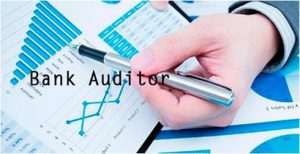 Statutory Audit
'Statutory Audit' is conducted by a 'Statutory Auditor' mandated or compulsorily required by any Law or Act. Statutory Auditors, in India are appointed by the Banks based on the credentials determined in the panel maintained by the Institute of Chartered Accountants of India.
Statutory Auditors relying on the concurrent audit / Internal Audit reports assess the risk and accordingly conduct their independent examination to form their opinion.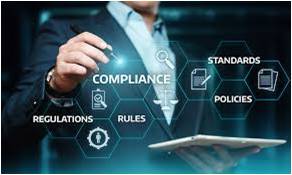 RERA
Project Registration as per RERD Act
Consultation and Discussion
Sign off
Collection of Documents
Collection of Project, promoters and other Details
Validation of documents and details
Filing of application for registration
Real Estate Agent Registration as per RERD Act
Consultation and sign off
Collection of documents and details
Submission of application for registration.
Quarterly Updates
Collection of details of the Project, Promoter and Registration granted
Update of list  and number of apartments and types of  apartments  or plots, booked
Update number of garages booked
Update of approvals taken and approvals pending subsequent to Commencement Certificate
Quarterly up to date status of the project
Other relevant updates as required by the Authority
Certificates by CA , Engineer, and Architect
Certificates by CA, Engineer and Architect for withdrawal of funds in proportion to completion of the project at different stages of completion upto obtaining Completion Certificate and closure of Project
Annual Audit under RERD and CA Report
Accounts and Auditing services for Projects
Financial Planning and structuring of projects
Extension of Registrations Of Project and Real Estate Agents
Preparing and filing of application for extension of registration of Projects
Preparing and filing of application for renewal of registration of Real Estate  Agent/s
Filing of Application for Extension and Renewal
Liaisoning with regulatory Authority for extension and renewal